Tracking recovery efforts by district
This project was built using ArchGIS 10.3 and the sources listed below.
A devastating earthquake hit Nepal on April 25, 2015.
The 7.8M Quake killed nearly 9,000 people and displaced thousands of others.
A few weeks later, an a 7.3M aftershock rattled the country again, displacing more of the population.
Sources:
Shapefile: http://www.diva-gis.org/gdata
Earthquake Focus Points: http://earthquake.usgs.gov/earthquakes/
Since the earthquake various groups have been working to restore Nepal through community outreach, infrastructure & development.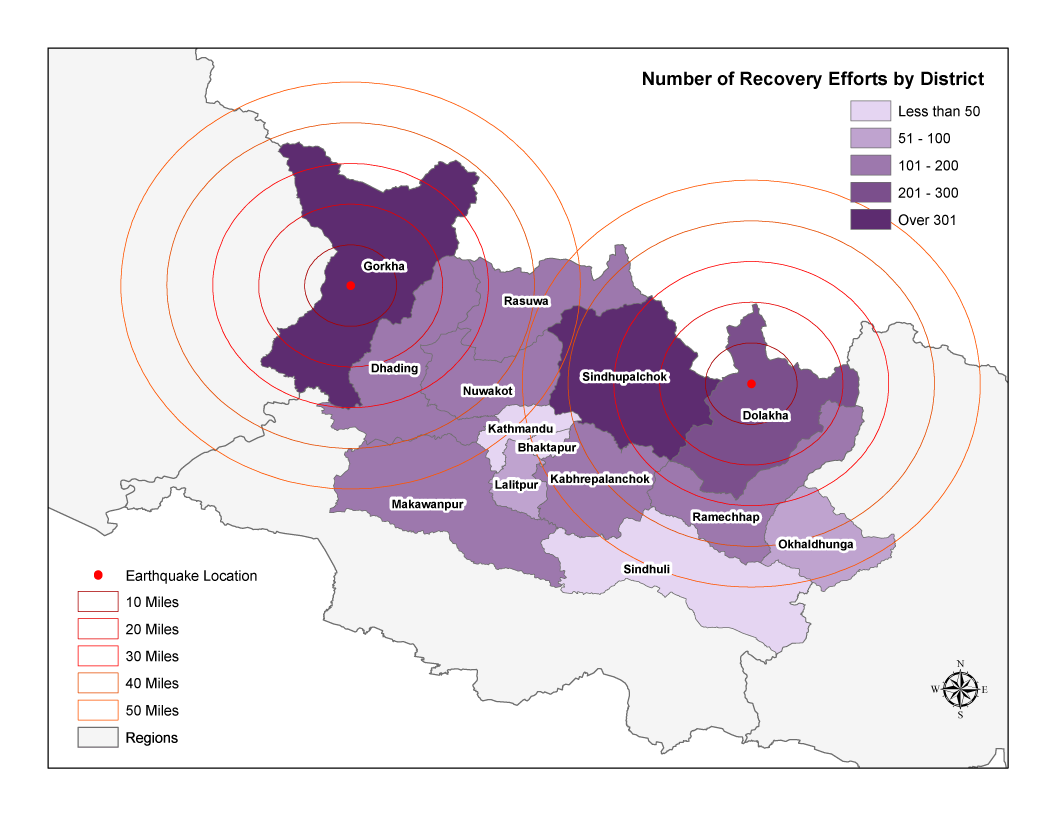 Source: https://data.humdata.org/nepal-earthquake
For more up to date information please see the HRRP National Dashboard.